RETIXA SA is an innovative company headquartered in Warsaw, Poland. Retixa is a part of a capital group under TUATARA.
The team behind RETIXA includes business developers, industry consultants, business analysts, data scientists, software architects and developers.
Many of us have over 15 years of experience working with clients from telecommunications, media & entertainment, banking, retail and public sector.
This experience allows us to act from the position of deep understanding of our customers' business and its challenges.
We are a member and active participant of TM Forum.
The leadership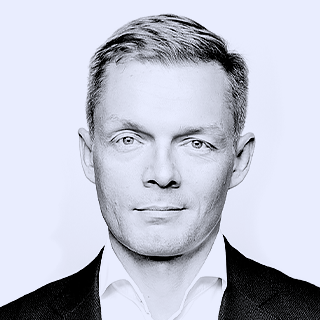 President, Co-founder, Marketing – Sales Leader
A graduate (M.Sc.) of the Warsaw University of Technology, Faculty of Management in Telecommunication Networks and Services. Worked as a Delivery Executive and Business. Krzysztof gained 15 years of experience in the telecommunication sector, co-created weconnect.pl start-up. Before establishing RETIXA, he worked for IBM, as a Business Development Executive, Central and Eastern Europe. He was a Manager of the "Telecom Technology Expertise" Strategic Business Unit of Sygnity SA – active in NGN/IMS technologies, Value Added Services, Mobile Platforms, Multimedia Platforms for telcos. Before this, he worked for Suntech, as a Telecommunications Software Designer and Software Production Manager. At the beginning of his professional life, he was an Assistant and a PhD Student at the Warsaw University of Technology. During his career, he was responsible for the implementation of multiple projects and partnerships with Vodafone, Orange, Polkomtel, T-Mobile, Play, Turkcell, Avea, Turk Telekom, ITI, Neovision.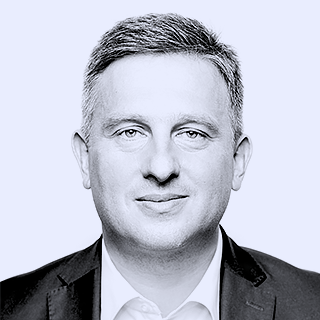 Vice President, Co-founder, Delivery and Product Leader
Worked as a Delivery Executive and Business Developer with 17 years experience in telecommunication sector working for service providers and IT companies. Graduated from the Technical University of Gdansk – Computer Telecommunications Systems and Information Engineering Systems and Databases. Before his engagement with RETIXA he worked as a Business Development Executive / Telecom Solution Leader at IBM where he was leading communication sector in Poland, as well as drive business development activities for strategic customers in the Central and Eastern Europe. His earlier positions include acting as an Application Integration Development Department Manager at Orange (Capital Group); the position of Architect/Project Manager / Project Director at PROKOM Software S.A. His vast professional experience also encompasses a stay at Institute National des Telecommunication, Evry (France) where he was responsible for creation of a testbed for measuring CORBA latency over communication networks.
---
EU GRANT: REAL-TIME MARKETING ANALYTICS STUDY
As of 30th August 2017, Retixa S.A. has concluded an "EU grant Consignment Agreement" with the Polish Agency for Enterprise Development. Based on the Agreement, Retixa S.A. will conduct the Real-Time Marketing Analytics Study aimed at verifying current development of Retixa's Real-Time Marketing solution and its market potential in order to update the marketing strategy of the solution and build its commercialisation plan.


EU GRANT: REAL-TIME MARKETING ANALYTICS STUDY RESULTS
Retixa S.A. conducted a thorough research and prepared a business model for "Innovative system of analytics for user behaviour in real time which supports the marketing ecosystem in mobile networks" with the Polish Agency for Enterprise Development (PARP) and it carried out a feasibility study for this project.
The project was co-financed from European Funds under the Smart Growth Operational Programme 2014-2020, sub-measure 2.4.1. INNO_LAB New Instruments Analysis and Pilot Projects Centre, Piloting Grants for "Seal of Excellence".
As part of the project, Retixa S.A. has performed, among others, the assessment of technical and business System feasibility (it included assessing the profitability of business models to determine the technology development path) and development of a marketing plan (including preparation of a market-entry strategy, while considering the potential of a commercial solution).
The project included four stages. During the first stage, Retixa S.A. conducted a broad market assessment in a market & commercial field. There was a market study executed within Europe and MEA, the 'Voice of the Customer' interviews were conducted and the product together with its use cases was proposed. In a technical field, an overview of current solution was made. In the course of the second stage the strategy has been chosen and defined and the roadmap for commercialization as well as assessment of technical viability and refinements required was made. In the third stage, the implementation was prepared, including marketing plan, organisational plan, roadmap, assessing commercial potential and establishing technology roadmap to reach TRL9 in Phase 2. During the last stage, detailed Feasibility Study was created and updated to form the Final Report.
As a result, Retixa S.A. has developed a strategy and marketing plan covering the expansion markets and a roadmap of the transformation of the business model to selected and the most profitable one.
---